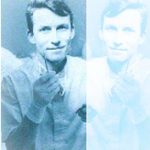 Lifting of the neck is very rarely a sole procedure because in general the slackening of the lower region of the face is a result of a total slackening of the facial structure. Because of that we recommend to at least combine it with a cervico-facial lifting and a "mid-face-lift" to conserve the harmony of the face and avoid the "pulled effect"
Because of that it's important to reposition the whole structure (subcutaneous fat and muscles).
Face-lift – 3D Animation
Facial facelift, neck lift & face lift - 3D animation
Extreme Lifting - Report RTL-TVI

It is during this first consultation that you will share your wishes and that the surgeon will be able to tell you precisely to what result you can reasonably expect. The surgeon will give you more detailed explanations about the desired treatment.
T
he history of cosmetic surgery is intimately linked to that of plastic surgery. The training of plastic surgeon is derived from reconstructive surgery after the great wars. This training allowed to restore the birth damage, caused by an accident or a fact of war. Then, at the request of patients, some doctors turned to more aesthetic activities than plastics.
This surgery is for patients who do not need reconstruction but want to change the appearance, volume, shape of their body for purely aesthetic reasons.
The basic rules of cosmetic surgery come from the training of any plastic surgeon. Then, to practice this specialization with happiness is a question of additional training with specialists recognized in their field.
(Interview with Dr. Louis-Philippe Dombard. L'EVENEMENT April 2007. p. 22. Special "Health").