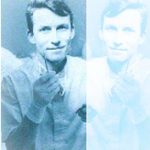 A face-lift is not one but can be several operations
Together these operations improve the quality of the skin en correct the relaxation of it.
The term lifting means repositioning or pulling upwards.
The treatment
Repositioning is possible for:
The top-middle-or lower part of the face
The top part comprises of: lifting of the forehead, lifting of the temples, lifting of the eyebrows as well as the altering of the activity of certain muscles
The middle part comprises of: the tightening of the middle third of the face: «cheekbone region»
The lower part comprises of: the cheek and lower cheek, lifting of the neck.
It's also possible to correct the upper and lower eyelids and any fat excesses. These operations can happen all at once or separately.
Recommendations
Pre-surgical recommendations
Quit smoking: 1 month before and 15 days after the operation
A skin treatment as will be explained by the surgeon
Quit taking any blood thinning medication
Pre-surgical considerations
During the first consultation you can address the surgeon with your questions and expectations. Emotional stability is one of the most crucial factors in case of facial surgery.
a facelift can rejuvenate you with 8 to 10 years.
During this meeting with the surgeon he will explain the technique he is going to use as well as any complications associated with the selected treatment.
The cost depends on the complexity and gravity of the operation.
Post-surgical considerations
After the surgery you will be on pain medication for several days. You will have to sleep with your head facing upwards for several days as well. In case a drain has been placed it will be removed 1 or 2 days after the surgery. Swelling and colorations will be visible till 1 or 2 weeks after the surgery. Using any cosmetic products is allowed after all stitches have been removed (10 days). Exposure to the sun has to be avoided during several months.
Face-lift: 3D Animation © Prof. & DR L-Ph. Dombard
Face-lift: "Plaire à l'extrême" in French (RTL-TVI & DR Dombard)
Extreme Lifting - Report RTL-TVI

During the first consultation the patient can clarify his or hers desires and the surgeon will explain what kind of results you can reasonably expect. The surgeon will also provide detailed information about the desired treatment.
Y
ou must operate, but not create sequelae. It is necessary that the hair does not retreat, that the ear does not leave forward, that the lobe is not deformed, that there is no tension. For a facelift to be visible, we must not see the after-effects. There is facelift and facelift …
(..) In general, the follow-up is at least six months. We have an interest in operating perfectly! It is an obligation of quality.
(Interview with Dr. Louis-Philippe Dombard. ELLE BELGIQUE. N°29. Janvier 2006. p. 15. "Surgery Everything you can do without general anesthesia.").