Cosmetic Surgery Rates
Aesthetic Surgery prices, prices on Brussels at the DR Dombard Clinic – 2018 – 2019.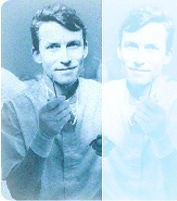 The clinic informs you that consultations are always with Dr. Dombard. It is during your first consultation that you will share your wishes and that the surgeon will be able to tell you precisely to what result you can reasonably expect and the price (price) of this intervention, including any retouching and post follow-up -opératoire. The surgeon will give you more detailed explanations about the desired treatment and the cost of it (see our list of cosmetic surgery rates below).
| TREATMENT | Rates - Prices - (euro) ALL INCLUSIVE. | Anesthesia | Duration | Post-operative care | Post-OP |
| --- | --- | --- | --- | --- | --- |
| Facial Lifting Price: | On estimate after clinical examination | Local anesthesia | Same day out | All inclusive price | DR. L-Ph. Dombard |
| Eye Lift Award: | From 4000 euro | Local anesthesia | Same day out | All inclusive price | DR. L-Ph. Dombard |
| Lift Facial Lift (cheek lift) price: | 3500 euro - 4000 euro | Local anesthesia | Same day out | All inclusive price | DR. L-Ph. Dombard |
| Cervical Lift Price (neck only): | 2500 euro | Local anesthesia | Same day out | All inclusive price | DR. L-Ph. Dombard |
| Cervico-facial lifting price (face + neck): | 4000 - 5000 euro | Local anesthesia | Same day out | All inclusive price | DR. L-Ph. Dombard |
| Price Plastic Surgery of the upper eyelids: | 1800 euro | Local anesthesia | Same day out | All inclusive price | DR. L-Ph. Dombard |
| Cosmetic Surgery Lower Eyelids Award: | 2200 euro | Local anesthesia | Same day out | All inclusive price | DR. L-Ph. Dombard |
| Cosmetic Surgery of Lower and Upper Eyelids Prices: | 3200 euro | Local anesthesia | Same day out | All inclusive price | DR. L-Ph. Dombard |
| Face Lift + Upper Eyelids Prices: | 4500 euro | Local anesthesia | Same day out | All inclusive price | DR. L-Ph. Dombard |
| Face Lift + Lower Eyelid Prices: | 4900 euro | Local anesthesia | Same day out | All inclusive price | DR. L-Ph. Dombard |
| Eyebrow lifting price: | 1500 euro - 2000 euro | Local anesthesia | Same day out | All inclusive price | DR. L-Ph. Dombard |
| Full face lift (face, face lift, inferior eyelid, cheekbones, neck): | 7000 euro | Local anesthesia | Same day out | All inclusive price | DR. L-Ph. Dombard |
| Price Lip cosmetic surgery (lower or higher reduction): | 1600 euro | Local anesthesia | Same day out | All inclusive price | DR. L-Ph. Dombard |
| Price of lifting of the upper lip: | 1600 euro | Local anesthesia | Same day out | All inclusive price | DR. L-Ph. Dombard |
| Price Increased volume of cheekbones - Hyaluronic Acid: | 750 euro - 1500 euro | Local anesthesia | Same day out | All inclusive price | DR. L-Ph. Dombard |
| Price Increased volume of cheekbones - Lipofilling: | From 2250 euro | Local anesthesia | Same day out | All inclusive price | DR. L-Ph. Dombard |
| Price Increased volume of cheekbones - implants: | 3500 euro + Implants | Local anesthesia | Same day out | All inclusive price | DR. L-Ph. Dombard |
| Mentoplasty price increase: | 4000 euro (implant included) | Local anesthesia | Same day out | All inclusive price | DR. L-Ph. Dombard |
| Discount Mentoplasty Price: | 3000 euro | Local anesthesia | Same day out | All inclusive price | DR. L-Ph. Dombard |
| Price aesthetic and functional rhinoplasty (breathing disorders): | De 3000 euro à 5500 euro | Local anesthesia | Same day out | All inclusive price | DR. L-Ph. Dombard |
| Price Secondary Rhinoplasty (repair of a badly operated nose): | 6000 euro - 8000 euro | Local anesthesia | Same day out | All inclusive price | DR. L-Ph. Dombard |
| Price Oreilles décollées - Otoplasty: | 2000 euro - 2500 euro | Local anesthesia | Same day out | All inclusive price | DR. L-Ph. Dombard |
| Price reduction of the size of the ears: | 2500 euro - 3000 euro | Local anesthesia | Same day out | All inclusive price | DR. L-Ph. Dombard |
| Price Correction of the ear lobes: | 1500 euro | Local anesthesia | Same day out | All inclusive price | DR. L-Ph. Dombard |
| Price Repair of split or torn ear lobes: | 750 euro per side | Local anesthesia | Same day out | All inclusive price | DR. L-Ph. Dombard |
| Breast augmentation price with anatomical implants (silicone gel and polyurethane cover): | 3000 euro+ implants (+/- 900 € the pair) | Local anesthesia | Same day out | All inclusive price | DR. L-Ph. Dombard |
| Breast Reduction Award: | 4000 euro - 5000 euro | Local anesthesia | Same day out | All inclusive price | DR. L-Ph. Dombard |
| Price Breast Ptosis (Breast Lift): | 4000 euro | Local anesthesia | Same day out | All inclusive price | DR. L-Ph. Dombard |
| Price Breast Ptosis (Breast Lift) + Breast Prostheses: | 5000 euro - 6000 euro | Local anesthesia | Same day out | All inclusive price | DR. L-Ph. Dombard |
| Price Pectoral Implants (submuscular): | 4000 euro + implants (+/- 800 € the pair) | Local anesthesia | Same day out | All inclusive price | DR. L-Ph. Dombard |
| Price Gynecomastia (liposculpture alone): | 3000 euro | Local anesthesia | Same day out | All inclusive price | DR. L-Ph. Dombard |
| Price Gynecomastia (liposculpture + resection of glands): | 3500 euro | Local anesthesia | Same day out | All inclusive price | DR. L-Ph. Dombard |
| Price Nipple Reduction: | 1700 euro | Local anesthesia | Same day out | All inclusive price | DR. L-Ph. Dombard |
| Areole Reduction Award: | 1800 euro | Local anesthesia | Same day out | All inclusive price | DR. L-Ph. Dombard |
| Price Correction for nipple invagination: | 1700 euro | Local anesthesia | Same day out | All inclusive price | DR. L-Ph. Dombard |
| Price Repair of badly operated breasts in other clinics: | On estimate after clinical examination | Local anesthesia | Same day out | All inclusive price | DR. L-Ph. Dombard |
| Mini-Abdominoplasty Award: | 2500 euro | Local anesthesia | Same day out | All inclusive price | DR. L-Ph. Dombard |
| Price Mini-Abdominoplasty + Liposuction Size: | 3500 euro | Local anesthesia | Same day out | All inclusive price | DR. L-Ph. Dombard |
| Grand Abdominoplasty High Tensile Price (correction of the stomach area): | 4500 euro | Local anesthesia | Same day out | All inclusive price | DR. L-Ph. Dombard |
| Flancoplasty Award (hip level): | 2000 euro - 3000 euro | Local anesthesia | Same day out | All inclusive price | DR. L-Ph. Dombard |
| Body-lifting price (Abdominoplasty, enlarged flankoplasty towards the back): | 6000 euro - 7000 euro | Local anesthesia | Same day out | All inclusive price | DR. L-Ph. Dombard |
| Price liposculpture (liposuction) abdominal: - The area under the navel: | 1500 euro | Local anesthesia | Same day out | All inclusive price | DR. L-Ph. Dombard |
| Price liposculpture (liposuction) abdominal: - The area of ​​the stomach: | 1500 euro | Local anesthesia | Same day out | All inclusive price | DR. L-Ph. Dombard |
| Price liposculpture (liposuction) hips + sizes: | 2500 euro | Local anesthesia | Same day out | All inclusive price | DR. L-Ph. Dombard |
| Liposculpture (liposuction) price of the breeches: | 2500 euro | Local anesthesia | Same day out | All inclusive price | DR. L-Ph. Dombard |
| Price liposculpture (liposuction) ankles, calves (complete): | 3000 euro | Local anesthesia | Same day out | All inclusive price | DR. L-Ph. Dombard |
| Price Liposculpture (liposuction) of the buttocks (remodeling): | 3000 euro | Local anesthesia | Same day out | All inclusive price | DR. L-Ph. Dombard |
| Price Liposculpture (liposuction) breeches of horse + remodeling of the buttocks (lipofilling): | 3500 euro | Local anesthesia | Same day out | All inclusive price | DR. L-Ph. Dombard |
| Price liposculpture (liposuction) of the neck and lower jaw (jaw): | 2000 euro | Local anesthesia | Same day out | All inclusive price | DR. L-Ph. Dombard |
| Price liposculpture (liposuction) inner face of the thighs: | 1500 euro | Local anesthesia | Same day out | All inclusive price | DR. L-Ph. Dombard |
| Price liposculpture (liposuction) internal face of the knees: | 1500 euro | Local anesthesia | Same day out | All inclusive price | DR. L-Ph. Dombard |
| Price Liposculpture (liposuction) lateral side of the breasts: | 2500 euro | Local anesthesia | Same day out | All inclusive price | DR. L-Ph. Dombard |
| Price liposculpture (liposuction) of arms: | 2500 euro | Local anesthesia | Same day out | All inclusive price | DR. L-Ph. Dombard |
| Price Lifting and Liposculpture of Arms: | From 3500 euro | Local anesthesia | Same day out | All inclusive price | DR. L-Ph. Dombard |
| Price Skin treatment (restoration, treatment of tasks, solar elastosis): | On estimate after clinical examination | Local anesthesia | Same day out | All inclusive price | DR. L-Ph. Dombard |
| Price Beauty Points - Nevus: | From 250 euro | Local anesthesia | Same day out | All inclusive price | DR. L-Ph. Dombard |
| Botulinum Toxin Price: | From 200 euro | Local anesthesia | Same day out | All inclusive price | DR. L-Ph. Dombard |
| Hyaluronic Acid Price: | From 200 euro | Local anesthesia | Same day out | All inclusive price | DR. L-Ph. Dombard |
| Price Nymphoplasty (reduction of labia minora): | 2000 euro | Local anesthesia | Same day out | All inclusive price | DR. L-Ph. Dombard |
| Price as an indication * of the DR. L-Ph. Dombard. Aesthetic Surgeon Specialist. www.ChirurgieDombard.com - Phone.: +32 2 687 22 85 - Email: contact@chirurgiedombard.com | | | | | |
| * These Prizes can not be precisely defined because of the complexity and the specificity of each patient, which will justify a variation of these Prizes. | | | | | |